A Little Background on
Expert Tennis Tips...
Hi My name is Chris Lewis...I am a professional tennis instructor.





My background in tennis spans over 45 years. I was the Number One ranked junior tennis player in the world in 1975, winning Junior Wimbledon and finishing runner-up in The US Open Juniors the same year.

As a pro, my best performance was making the Wimbledon Final in 1983, losing to John McEnroe.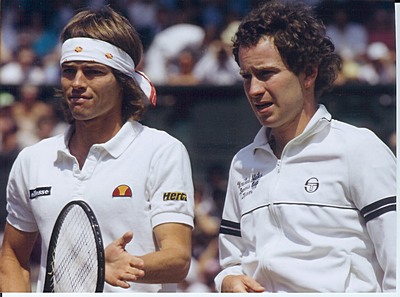 I was the winner of three singles tour events, the finalist in seven others, as well as winning eight doubles titles and a finalist in eight more. My career high singles ranking was nineteen, achieved in 1984.

My coaches were two of the best in the history of the game - Harry Hopman and Tony Roche.

After I retired from the Pro Tour in 1986, I soon became heavily involved in tennis coaching. In 1989, I began working with the German player, Carl-Uwe Steeb, whose ranking climbed from 100 to a career high of 14 during the time we spent together.

From 1991-1993, I spent three memorable years coaching and training Ivan Lendl, one of the game's all-time greats.

From the beginning of 1997 to the end of 2005, together with my brother, Mark, I was the Coach/Manager of Auckland Tennis Inc's Junior Development Program.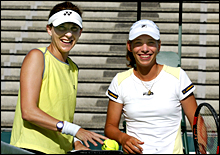 During this time, I have worked extensively with Auckland's best young players, including Marina Erakovic, GD Jones, William Ward, Sacha Jones and Sean Berman.
I have recently moved to California, where I own Tennis-Experts, the online tennis equipment specialists, and where I am also continuing to pursue my passion for tennis, concentrating my efforts on helping aspiring young players become the best they can be.

And if you'd like to know more about the phenomenal junior tennis program I'm now involved with at The Woodbridge Tennis Club in Irvine, Orange County, you can click here to find out about the facility, the staff and some of the best young junior players in Southern California.

Again, I am Chris Lewis from New Zealand. And I welcome and invite your questions.









---