Tennis Grand Slam
Australian Open - French Open
Wimbledon - US Open

If you were to ask yourself which tennis Grand Slam tournament you would like to win, chances are that Wimbledon would be your first choice. Same goes for the pros. After Wimbledon, The US Open, played at Flushing Meadow, is the next prestigious, followed by The French Open, played at Stade Roland Garros in Paris, and The Australian Open, played at Flinders Park in Melbourne.
The four Grand Slam events are where tennis history is made. It's where players stamp their mark on the game; it's where they become tennis legends.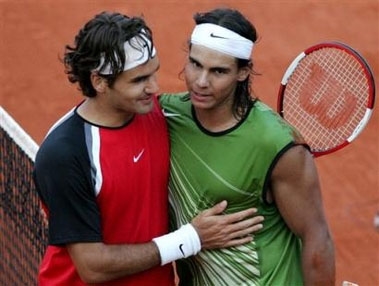 In the history of the sport, there have only been five players (two men and three women) who have won tennis' Grand Slam; i.e., won all four singles titles in the same calendar year.

The five Grand Slam winners are:

MEN

Don Budge (1938)
Rod Laver (1962, 1969)

WOMEN

Maureen Connolly (1953)
Margaret Smith (Court) (1970)
Steffi Graf (1988)

For complete histories of the four greatest tennis tournaments in the world, you'll find what you need at Wimbledon - the premier tennis Grand Slam, The US Open, The French Open and The Australian Open.

For a comprehensive list of Grand Slam results, records, and statistics, including round of 16 results onwards at all four Grand Slam tournaments since 1968 (the year tennis went professional), you'll find what you're looking for at Tennis Grand Slams - A History of Results, Records and Statistics (link coming soon).



---